Application Development Specialist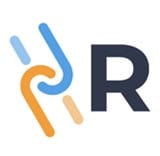 We are looking for an enthusiastic, motivated and driven Application Development Specialist to join our growing team. The Application Development Specialist will be responsible for the planning and execution of technical solutions, supporting project lifecycle including gathering and documenting customer requirements, designing and developing software. Other responsibilities include supporting, monitoring, and maintaining IT systems and Infrastructure.
Category: Application Development
Job Type: Full Time
Location: Ontario CA
Reporting To:
CEO Rubech IT
Application Development Specialist Responsibilities
Manage the development of custom-built software throughout the development cycle from inception to full delivery.
Collate customer requirements as it relates to software development projects, translating these to technical functional requirements.
Create use case scenarios to support system development projects.
Support customers network infrastructure through configuration and setup, enhancement and maintenance operations.
Build and manage database infrastructure, setting up storage and retrieval protocols, adjusting permissions and maintaining data security and integrity during migrations, backups and day to day use.
Provide user centric support to customers, assisting with hardware or software. Diagnosing connectivity or data access problems, answering questions and providing support through our helpdesk ticketing system.
Manage information security for our customers and throughout Rubech IT
Troubleshoot systems and hardware to diagnose issues and provide resolutions.
Prepare weekly and monthly reports to highlight the performance of systems and hardware in the network to management for effective decision making.
Create data and network backup operations for business continuity.
Develop and maintain policies for email security.
Attend customer meetings as required for exposure and development
Attend Networking / Chamber of Commerce events as required for exposure and further development.
Requirements
Must have a minimum of 1-year experience
Technical, Organizational, Prioritizing, Thoroughness & Time Management skills are essential.
Ability to meet with prospective customers to determine requirements.
Ability to engage with customers to understand the scope of projects
Define software, hardware and network requirements
Understanding of network requirements, software development and database administration.
Problem Solving/Analytical & Critical Evaluation essential.
Highly motivated, target driven and outgoing individual with a determination to learn
Positive, personable and likeable individual
Knowledge of Networks, Databases, Systems and Security
Basic understanding of agile development methodology.
Excellent communication skills and ability to interact with business users at all levels
Qualifications
Must be college degree educated
Technical Qualifications
Any IT Certification or qualification will be accepted
Proficient in at least one programming language
Experience in Microsoft Office Applications
Familiar in a range of software and hardware solutions
On the Job Training and career development opportunities will be provided.
Domicile Status
Salary
Physical Demands
The physical demands described here are representative of those that must be met by a teammate to successfully perform the essential functions of this job. Reasonable accommodations may be made to enable individuals with disabilities to perform the essential functions.
While performing the duties of this job, the employee is regularly required to, stand, sit; talk, hear, and use hands and fingers to operate a computer and telephone keyboard reach, stoop kneel to plug computer or printer equipment.
Specific vision abilities required by this job include close vision requirements due to computer work.
Light to very moderate lifting may sometimes be required.
Ability to uphold the stress of traveling.
Regular, predictable attendance is required; including quarter-driven hours as business demands dictate.
Work Environment
The work environment characteristics described here are representative of those a teammate encounters while performing the essential functions of this job. Reasonable accommodations may be made to enable individuals with disabilities to perform the essential functions.
Very light to moderate noise (i.e. business office with computers, phone, and printers, light traffic).
Ability to work in a confined area.
Ability to sit at a computer terminal for an extended period.
Job Features
| | |
| --- | --- |
| Job Category | Application Development, Professionals |